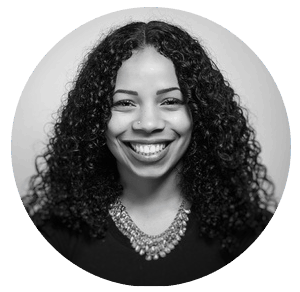 Welcome to Barnette Creative!
Meet the Founder of Barnette Creative, Shaira Barnette. She is an Art Director and Senior Graphic Designer located in Central Florida. Shaira was born in San Juan, Puerto Rico. Fluent in both English and Spanish, Shaira attended Southern Adventist University located in Collegedale, Tennessee. She graduated with a Bachelor's degree in Mass Communication, emphasis in Advertising. Shaira has experience with both B2B and B2C marketing. Clients of Barnette Creative include local and international business owners and entrepreneurs stationed all over the world. Shaira's hobbies include yoga, photography, and making memories by visiting other countries. She considers herself well traveled, having lived in Great Britain, and in parts of the USA for most of her young childhood and early adult life. Her most memorable trips include visiting Nigeria and Dubai. She enjoys flea market shopping and up-cycling furniture. Weekends are spent exploring new adventures with her husband and children, along with their rescue dog, Nala, a black lab mix.
Productions
Shaira's one of a kind advertisements and content have been featured in top local and international media, newspapers, and magazines such as:
The Accent Newspaper
Perfect Home Guide
DuPont Registry
Home and Land
Southwest Orlando Newspaper
Destination Weddings & Honeymoons Magazine
Yachting Magazine
Cruising World Magazine
Scuba Diving Magazine
Sailing World Magazine
Islands Magazine
Hot Bike Magazine
Dirt Rider Magazine
Field & Stream Magazine
Outdoor Life Magazine
Popular Science Magazine
Skills
Shaira uses Adobe Suite on a Mac platform: InDesign, Photoshop, Illustrator. She uses WordPress (with knowledge of HTML and CSS) to build clean-cut, attractive websites. With experience in B2B and B2C marketing, Shaira has worked both as an independent freelancer as well as part of a team in-house. Please look at her Creative Portfolio, and read what some of her clients have to say in their reviews. If you are looking to connect with Shaira via Barnette Creative, please click here.